Digital printing is the latest printing technique. That involves the creation of prints with the aid of designs conceptualized using computer software.
Due to cost-effectiveness, the method is gaining popularity over other troublesome and time-consuming printing techniques like roller, screen, and transfer printing. Designs, too, can be repeated. The process finds application in designing a range of apparel, accessories, and home textiles.
Accessories engineered and designed from knitted fabrics are the latest rage among consumers who simultaneously seek comfort and aesthetic appeal in the same product.
Knitted accessories are not only comfortable owing to good moisture, air, and heat transmission properties but can also be decoratively embellished to offer an appealing look.
Before emerging the s
creen printing machine
 and screen printing or silkscreen printing Technology, how was the screen Printing Process?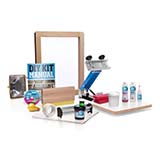 China introduced Screen printing around AD 221, and serigraphy, screen printing, or silkscreen printing are ways to have a long history in the art industry. In a screen printing machine, the process of transferring designs onto fabrics with a stencil that blocks areas of the fabrics and allows inks to pass through the garment is screen printing.
Various colors, arts, and designs are used in textiles to print different fabrics. Screen printing is an ancient Egyptian idea developed before 5000 B.C. in Egypt. The Greeks also used that printing idea in the 4th century B.C. An extreme change happened in the mid-15th century in textile printing, t-shirt printing, and other printing technology. After the invention of various screen printing machines, the contributor was John Gutenberg. An extraordinary change in relief printing technology emerged in England by William Caxton in 1476. Later India became the top dealer for printing fabrics and products between the sixteen to seventeen centuries.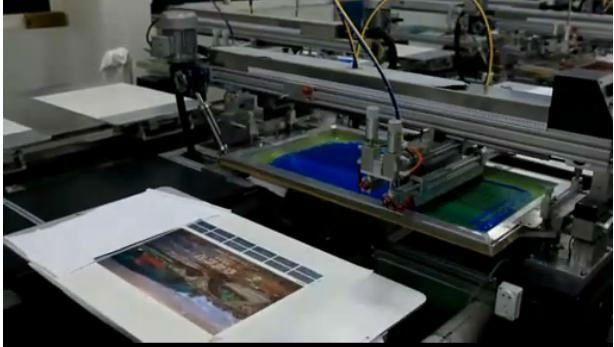 Eighteen-century is the revolutionary age for screen printing technology like the copper roller, wood block, copper Block, etc. In 1865, James Keymer established the history of fabric printing by inventing silk screen printing works on the Darent river bank. After then, in 1907, the screen printing machine was introduced by Samuel Simon, and he used stencils design on fabric printing.
The Development of Digital Screen Printing Technology:
In the last part of the 1980s, printers like inkjet played a great role in the digital printing market, keeping pace with the development of printing technology. Besides these, at that time, Bubble jet cannon printers took the market's acceptability. A large Iris color inkjet printer, invented in the 1990s, is suitable for paper printing but not for fabrics. Fabric printing used Computer ink was used earlier, but only black images or text for printing as there were no color printers except laser and ribbon printers.
The Meaning of Digital Screen Printing
:
Digital Screen printing idea developed in the last century, and it is a printing system that can design on any fabric from your desktop or computer with less afford. It is an easily adaptable tool, and it will stop you from screen make but help you to make the change of color or design.
Benefits of Digital Screen Printing Technology: 
The screens or the rollers operate the screen printing press.
Each printing press has a transferring media designed with a specific color. This process also operates different types of block printers. The block gives a different color or design. If you use this technology, you will get 3D color or layer. On the other hand, screen printing allows traditional toile designs and floral patterns to get easily. Print any design and style can be done by digital printing technology. The digital screen printing method has made simple the life of design manufacturers. Anyone can reset the related printing design and bring a new emerging design with the digital screen printing machine.
Forgetting the various design, styles, and traditional looks, now a day, the demand for screen printing equipment has reached the top of the printing era. You will get quick turn-around, efficient speed, and less time taking digital screen printers. Millions of color applications with the latest printing software and millions of photographs and graphics can be printed on garments by the digital screen printing machine.
Read More: