Keeping happy your most demanding customers by delivering high-quality screen prints is a great business policy. To control printing quality you must need to check your press before the run. You need to use quality graphics, the right screen, and tension. Besides, you should Set-up proper off-contact, select right squeegee, and proper ink and curing for quality control. In this description, you will find a few more guides to control the printing quality of your press.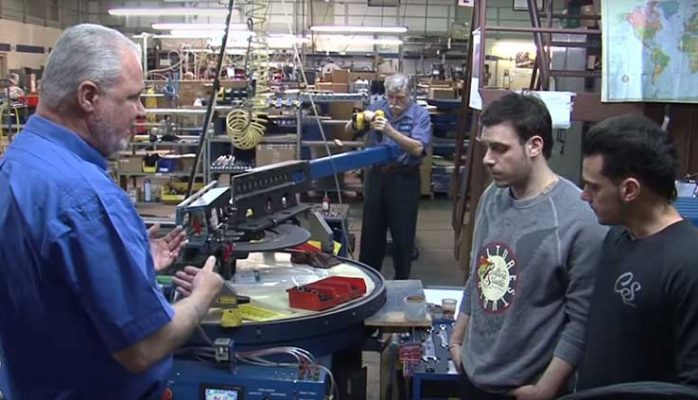 Create Customer Demand Delivering Quality Products.
Screen printing involves different things, it is not easy to ensure you can get good results all the time. Also, you have to maintain the quality of the order goods according to the customers. If you can't apply some specific ways in the screen prints of your screen printing equipment, you will not get the benefit. When you will maintain some rules and regulation to screen prints, you can make sure to deliver the garments to the customer.
The Strategies that Make Your Work Easier.
At first, you need to be alert about your screen printing machine and avoid problematic incidents. Maintaining products quality is good technique before something happens. Some screen prints results are poor because they use normal techniques. Before screen prints, you need to start with the skilled workers and with good materials. You have to rely on skilled workers and quality materials to get high-quality screen prints because only a skilled person can make vintage-looking screen prints.
Clear Communication with Clients
If you have clear communication with the buyer, you follow all the steps of the order procedure. Know all the details of the products from your clients before running it in your screen printing machine. Ask your client, what his aspect, and type of garment that he wants to use. Better you can maintain an order form so that you track the exact details. Ask how many garments he wants, what would the sizes and their placement. It helps a client to get a clear pre-printing idea.
If you have any limitation, let it know your client. Exact color matching for a specific design is quite difficult. It would better if can use the color matching system but you have to make a color variation of the design at the acceptable level. Get approval from the client and explain your pricing. Any hidden charges can make your client unhappy. Finally, you need to inform your policies before taking your orders.
Standardization of the Whole System
A key quality controlling method is standardization of whole screen printing system. If your actual setup is standard, you needn't worry about anything. All the error will be fixed automatically. You don't need to identify the problem step by step. So make a documented procedure of working from the screen preparation to final print.
Test Your Prints to Get Effective Result
Test run helps you get a standard screen print. For example, if you fail to setup proper registration, you run a test print from your screen printing equipment. There are some factors why your registration doesn't set correctly, like unleveled pallets and low screen tension. If you test each item individually, it will take less time for finding the solution. You should write it down to use in future.
If you want to catch all the issue easily and invent the top secret of high-quality screen print, you need to make a test printing. Don't use Pellon instead of the t-shirt. It doesn't give the best quality of the final print. You always have a better result if you make a test print on the t-shirt that you will deliver to the customer. Some facts may still uncover until you deliver the products to your client.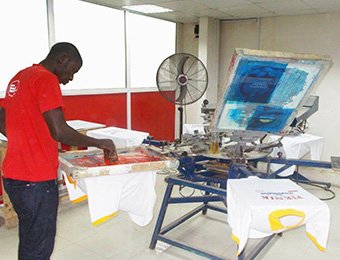 Cleanliness Effect for Print Quality.
Keeping clean your screen printing machine and printing area is another good way to control screen printing quality. The things that affect your print quality are the dust, dirt, lint, or other oily substances. Don't let them by your press. A good screen printing press starts with a good stencil and a good printer keeps his screen free from debris that creates pinholes.  If you have fans in your store, you need to be careful so that dirt and dust can't enter into the screens. You often need to clean up your printing equipment, exposure unit, and surface.
Catching Problems from Customer Review
Though you are supplying products fairly, still you should keep eye on the potential problems. You client may be angry if you deliver 80 t-shirts out of 100 t-shirts orders, though your prints are perfect technically. Try to give the exact number of orders that the client gave you. It is a good idea to check in with your client before shipping the order. You have to build goodwill with your client even if you have no issue.
You can consider a survey from your clients to get feedback. Thus you can learn where to improve. If you can do everything well with your screen printing machine, you can expect repeat business with your client.
Learn More :
# The Ultimate Guide to Improve the Printing Quality
# The Best T-shirt Screen Printing Heat Press Review