Spread the 10 Best Screen Printing Machines for Your Friends
6 Color 6 Station Double Wheel Screen Printing Machine T-shirt Heavy Duty DIY Review
Those who have a screen printing business and need to print t-shirts regularly, 6 Color 6 Station Double wheel Screen Printing Machine is perfect for them. You're definitely can invest in this t-shirt printing press. This 6 color 6 station screen printing presses will help to stop your screen prints fall on the shirt. Absolutely this t-shirt printer Heavy Duty DIY is suitable for doing multi-colour prints.
Introduction of 6 Color 6 Station Double Wheel Screen Printing Machine T-shirt Heavy Duty DIY
The Screen printing machine (6 Color 6 Station Double Wheel), 6 color 6 station press is able to print (holds 6 screens) up to 6 colors. The press has the ability to load 6 shirts loaded at a time. The production rate goes higher with increasing the number of stations.
This double wheel
t-shirt printing machine
user-friendly and easy to operate. According to the sizes and weight of the screens, the screen clamps can easily adjust up and down. The special design of spring devices bears the proof of guarantees of accurate spring intensity to stop inks splashing and squeegees expelling in higher intensity. The screen unfixing because of squeegees in loose intensity and higher weight of screen frames.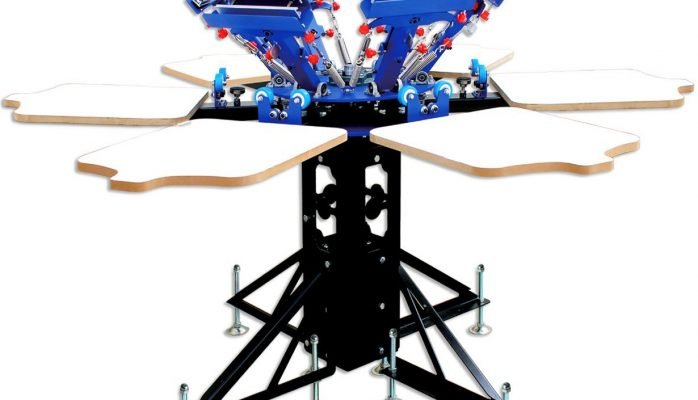 T-shirt Heavy Duty DIY is fine adjusting device and it is simple to run. Also, it has the guarantee of well apprising between screen and pallet, especially, this double wheel screen printing machine works well for the slight deformation screen frame or unsmooth contact surface which is in between screen and pallet, which will bring vintage look screen printing effect.
Learn About: Riley Hopkins JR. 6 Color 2 Station
10 best heat press machine reviews
Parameters of 6 color Screen Printing Press
Platen size):45*55cm(18*22inch)
Machine size: 190*190*110cm/74*74*43inch
Net weight:152kg/334lb
This machines includes 5 boxes
Packing size Packing volume Packing weight
1# 96*96*17cm/38*38*7 inch 0.16m³ 41KG/90lb
2# 57*57*34cm/22*22*13inch 0.11m³ 30kg/66lb
3# 64*55*26cm/25*22*10inch 0.09m³ 38KG/84lb
4# 61*51*26cm/24*20*10inch 0.08m³ 23KG/51lb
5# 66*42*41cm/26*17*16inch 0.11m³ 30KG/66lb
Total volume: 0.55m³
Gross weight: 162kg/335lb
Pros:
This press is easy to run and well-constructed
It has good work efficiency and it can work with multi-color screen printing machine
This press has proper spring intensity
The press  is really heavy duty and made of steel
This dryer can manage a pretty consistent heat and it uses infrared light, the fan will blow the heat,
It works pretty faster
Corns:
Product price is little high for beginners
It may need to use your common knowledge to figure out press but can easily do it if you watch instructions on YouTube
Need much room for height adjustment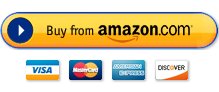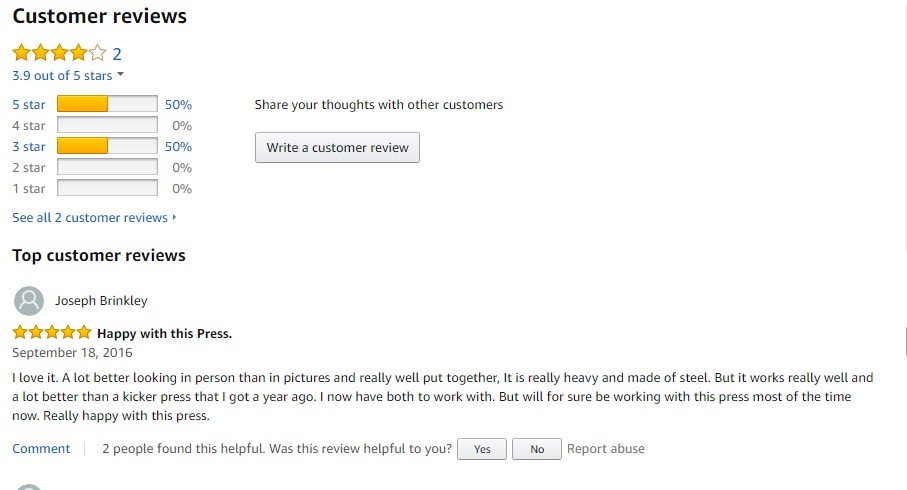 Read More Reviews:
2. BestEquip Screen Printing  equipment 1 Station 4 Color screen machine
3.DeEtt Silk Screen Printer 4 Color 1 Station silkscreen machine
4. 10 best heat press machine reviews