Beginners Guide for the Best Manual Screen Printing Machine
Are you searching to buy the best manual screen printing machine for your small business or screen printing workshop? There are many factors to consider before starting your custom screen printing business with the manual screen printing machine or automatic screen printing press. These include the number of colors in designing, size of the order, how quick you have to complete the order, and do you plan or not to repeat the same design.
If you research on screen printers of the custom apparel screen printing company, you will get two types of screen printers, manual screen printers, and automatic screen printers. So, what's the best choice for your custom screen printing business?
There are various stations and colors manual screen printing press from single to twelve. But most professionals like to select  4 to 8 color silkscreen printing machine to start a non-commercial or home-based screen printing business. Probably, you are going to start your first screen printing business with the manual screen printing press. So, you have to choose a manual press that full fills your all demand for screen printing. The beginners or the newbie screen printer should start screen printing with the manual screen printing press to gain the skill to grow their business to a good position and to bring their latent talent in the sector.
The key facts below may help you to get the best manual screen printing press.
Key Facts Of Choosing the Best Manual Screen Printing Machine
How can you get the best manual screen printing press as you are the newbie in the sector or you don,t have much idea about the screen printing press? For a newly born screen printing shop or for the screen printing business, the screen printers should look forward to buying the manual screen printing press with the good working capability and micro registration system. At first, you must identify your requirements to choose the right manual screen printing press for your shop. What's the best way to narrow down your options further to get the best manual machine? Let's get answering a few questions.
What would be the screen size of the print area?
You may need different size print area to print oversized full fronts or extra large prints. You may find a manual screen printing machine with the handle of 25″ to 36″ screens which are able to print up to 20″ x 30″ print area.
How many colors do you require?
Now a day, screen printing needs more colors. If you are on a good budget, you can buy a 6 color 6 stations or 8 color manual screen printing press.
What size manual press can you accommodate?
Accommodation isn't less important for buying the manual press. Make sure, you have enough space in your shop for the manual machine, apparel boxes, job cart, your flashes, and other necessary screen printing supplies and equipment.
Features for the manual screen printing machine
After looking at the basic requirement, you must compare and look into the key features of the manual screen printing machine that meet your need and most bang for your buck.
Up to 3-way (front/back, left/right and rotational) fully functional, professional gauge, micro registration
Sidebar screen clamps to facilitate press registration and virtually eliminate frame/mesh stress.
If you prefer back/rear clamps, some manufacturers will offer them instead, or even a combination of side and rear clamps.
All heads down at no extra charge will allow you to print on multiple heads at the same time, given the same number of print heads and stations. Even on a 6/4, you can print on two heads at the same time.
Full size (16″ x 22″) rubber coated aluminum pallets cover most t-shirt/sweatshirt needs. The rubber coating allows for quick clean up and helps prevent pallets from overheating.
Superior rotational weight, without sacrificing strength. Often the claim of "built like a tank" only increases operator's muscle fatigue and reduces production.
Compression style adjustable tension springs that will not break. Other styles of springs are susceptible to breakage and possible injury.
Justify the Work Ability of Manual Screen Printing Press
You must look forward to buying a manual screen printing press that has the well-working capability and that isn't physically unfit. As manual press need is managed by printer man. A screen printer man has to do the entire job of pulling and pushing squeegee, carousel rotates, lit print head etc with hand. If your order is large, he had to work all day long. That's why; before buying a manual screen printing press, you have to think about a screen printer who can justify the workability of the press. He must be strong and smooth enough to rotate the carousel easily.
Space for the Manual Screen Printing Press
As a beginner, you may be going to start with a few screen printer to start your business with limited space like his garage or own home. In this case, you have thinks first about the space for the manual press that you are going to buy. It doesn't require extra equipment like the air compressor or chiller to provide power (I am not including the special kind of presses).
When you are ready to start your small business with a layout, you have to think about the operator of the press. Around the press, keep a comfortable space for running the press nicely. You have to keep not only your manual screen printing press but also conveyor dryer and exposure unit.
There are various types of manual screen printing presses according to their stations and colors. A 1-color 1-station table top manual screen printing press takes small space. If anyone wants to go for a large setup for professional printing, he must think larger space. According to your professional budget, you can choose 6-colors 6-stations screen printing machine. It is a wise to run 4-color press if the 6-color is complex for you and remain open one or two station. As almost maximum designs in screen printing are less than 4-color, 4-color 4 station silk screen printing press is the best alternatives instead of the 6-color press.
Things to Checkout Before Buying the Manual Screen Printing Machine
Though the manual screen printing press looks simple, sometimes it differs due to its certain models. While you buying a piece of equipment, it is a good idea to check out the models and features they offer with the brand. You also need to compare the following key thing while you looking for a best manual screen printing press.
Pallets
Clamps
Micro registration
All Heads down
Off Contact
Spring Tension lit
Pallets
Check the pallets if they are suitable for all kind of printing like child or umbrella size. This will give you chance to handle any kind order that you get.
Clamps
Check whether the clamps has screened in its sides of its back. Is it preferable to you the type that you want or match and mix? Does the manual screen printing machine have the option of pneumatic screen clamps?
Micro registration
Micro registration gives you the opportunity for multi-color design. Make sure that your press is précised with micro registration.
All Heads down
Make sure, all the print heads of your machine can be down. It will let you print all plates at once. It also increases your production capacity as multiple people can work on the press.
Off Contact
The vertical distance from the screen and printing layer is known as off contact. Make sure, the manual screen printing press has off contact. You have to keep different space for different printing materials.
Spring Tension Lit of the Manual Screen Printing Press
Screen tension is a vital agent in the printing industry. Check your press has this tension as it helps to lift up the head of the screen printing press smoothly and easily.
Let's See 2 the Best manual Screen Printing Press
6 Color 6 Station Double Wheel Screen Printing Machine T-shirt Heavy Duty DIY
This 6 colors 6 station manual screen printing press, the best t-shirt printing machine is easy to operate and it works really well. It has adjustable spring devices which can easily move up and down according to the weight and sizes of the screens. This manual press gives you the security against improper spring intensity to keep away from squeegees expelling and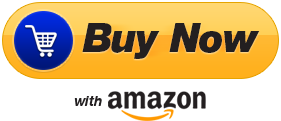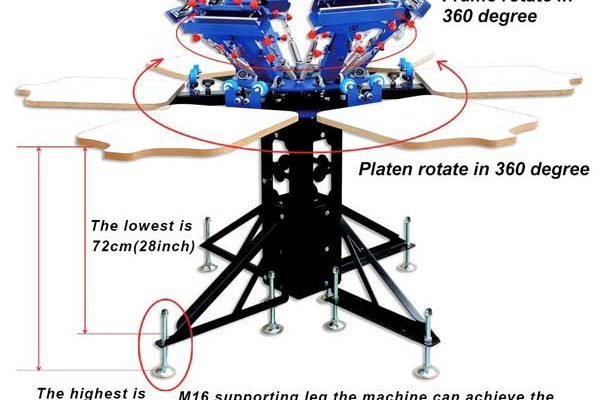 The weight of the press is a little bit high but it provides the guarantee of screen unfixing and inks splashing in higher intensity because of higher weight of squeegees and screen frames in loose intensity. The hight of the manual screen printing press is about 35 inches(90cm) and it is a micro-registration screen printer.
Pros:
It is really heavy and made of steel
The frame of the press can rotate in 360 degree
The platens also can rotate in 360 degree
The machine can achieve the adjustment in 8 inches(20 cm) as it has M16 supporting leg
 The press is suitable for those operators whose height  is 1.6 m to 1.8 m
Con's:
Need much room for height adjustment
The price is a bit high for the beginner
Recent Buyers Reviews for the 6 Color 6 Station Double Wheel manual Screen Printing Machine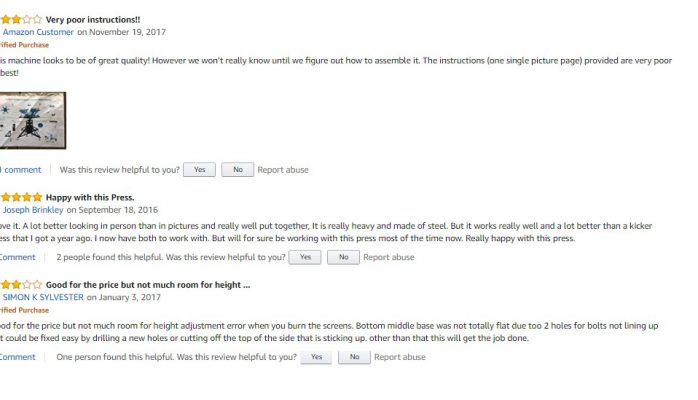 2. Double Rotary Manual 6-6 Colors Silk Screen Printing Press Machine Printer T-shirt Heavy Duty DIY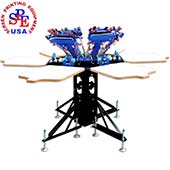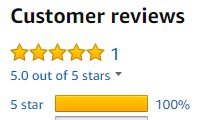 This Manual 6-6 Colors Silk Screen Printing Press is the new type of manual t-shirt printing press and it would be the best choice for colorful printing. Comparing with the original t-shirt heavy duty DIY printer, this t-shirt Heavy Duty DIY machine has a function of micro-registration. New design metal stand can adjust with the height from 28″-35″. If you want to create precise color matching, you can use those small red handles to move the screen frame right or left slightly.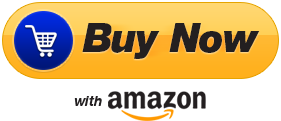 Product description
This Manual 6-6 Colors Silk Screen Printing Press is table type

The design of the press is combinatorial and it saves place

and convenient for transportation.

Adjustable double-spring devices are available with the press and they are usable for different weight screen frames.

Max frame size capacity: 16″x20″(40cmx50cm)

Screen clamp can be moved up and down,

 suitable for screen frame within 1.2″ (3cm) thickness.

All-metal construction

advanced electrostatic spraying,

and electroplating,

durable, easy to clean and no rust.
Parameters
Platen size:45*55cm(18*22inch)
Machine size: 190*190*110cm/74*74*43inch
Net weight:152kg/334lb
Gross weight: 162kg/335lb
Packaged in 5 cartons 1# 75Lb (34kg) 38"x38"x7" (96x96x17cm), 2# 68Lb (31kg) 22"x22"x14" (57x57x34cm), 3# 64Lb (29kg) 22"x22"x10" (64x55x26cm), 4# 57Lb (26kg) 24"x20"x10.2" (61x51x26cm), 5# 70Lb (32kg) 26"x17"x16" (66x42x41cm)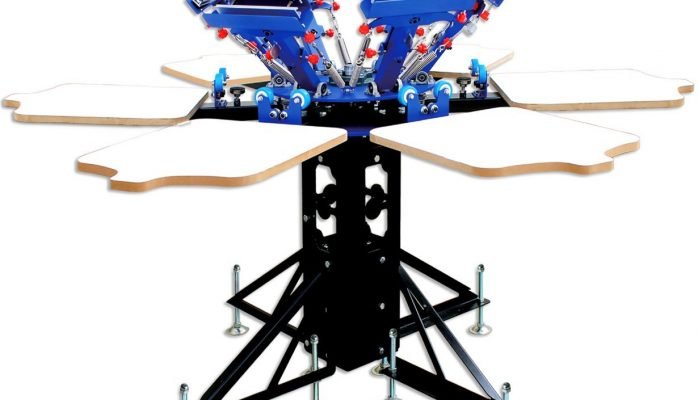 Read the 10 best screen printing machine reviews and buying guides.
This is actually suitable for tiny business and smaller printing production. Unless your business is large, you shouldn't use the automatic press.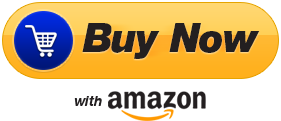 Manual Screen Printing Machine VS Automatic Screen Printing Machine
An automatic screen printing machine requires large space and it is costlier. Manual screen printing press saves both money and space. A manual press doesn't require electricity and air supply. But the manual screen printing machine having a special configuration like pneumatic screen clamps requires air supply and electricity.
After printing the number of quality artwork with your manual equipment, your small business can achieve the trust of your clients.  You can take a lot of orders and you can increase the number of press. Gradually, your business will transfer to a good position. Thus you will be able to print a huge amount of artwork of a solid printing with your manual screen printing press. As your business starts to grow, you can start using the automatic screen printing press. You can make your decision easier to buy manual equipment as it is among on your budget and the right tool for your business to start.
Hopefully, you get an idea why you should you go for the manual printing press and what is required for your model. The main theme is to find perfect manual printing press within your budget and meet all of your current demand. When your business goes up, you can take a big decision to buy an automatic printing machine.
Read More: